We did a story back in December about Dog Shaming and thought it only fair to give a feline friends a healthy dose of shaming as well.  After all, it's their world, we just happen to live in it, right?
Without further ado, we present to you the 25 naughtiest cats of all time…SHAMED!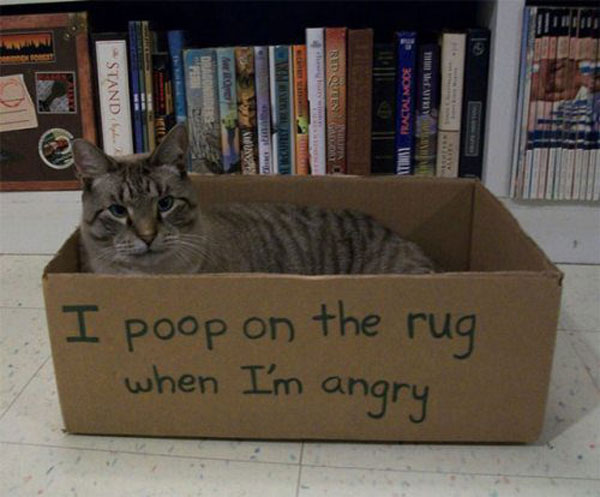 The real difference between this and the dog shaming piece we did is that the dogs at least have the good sense to look ashamed.  The cats don't even care!